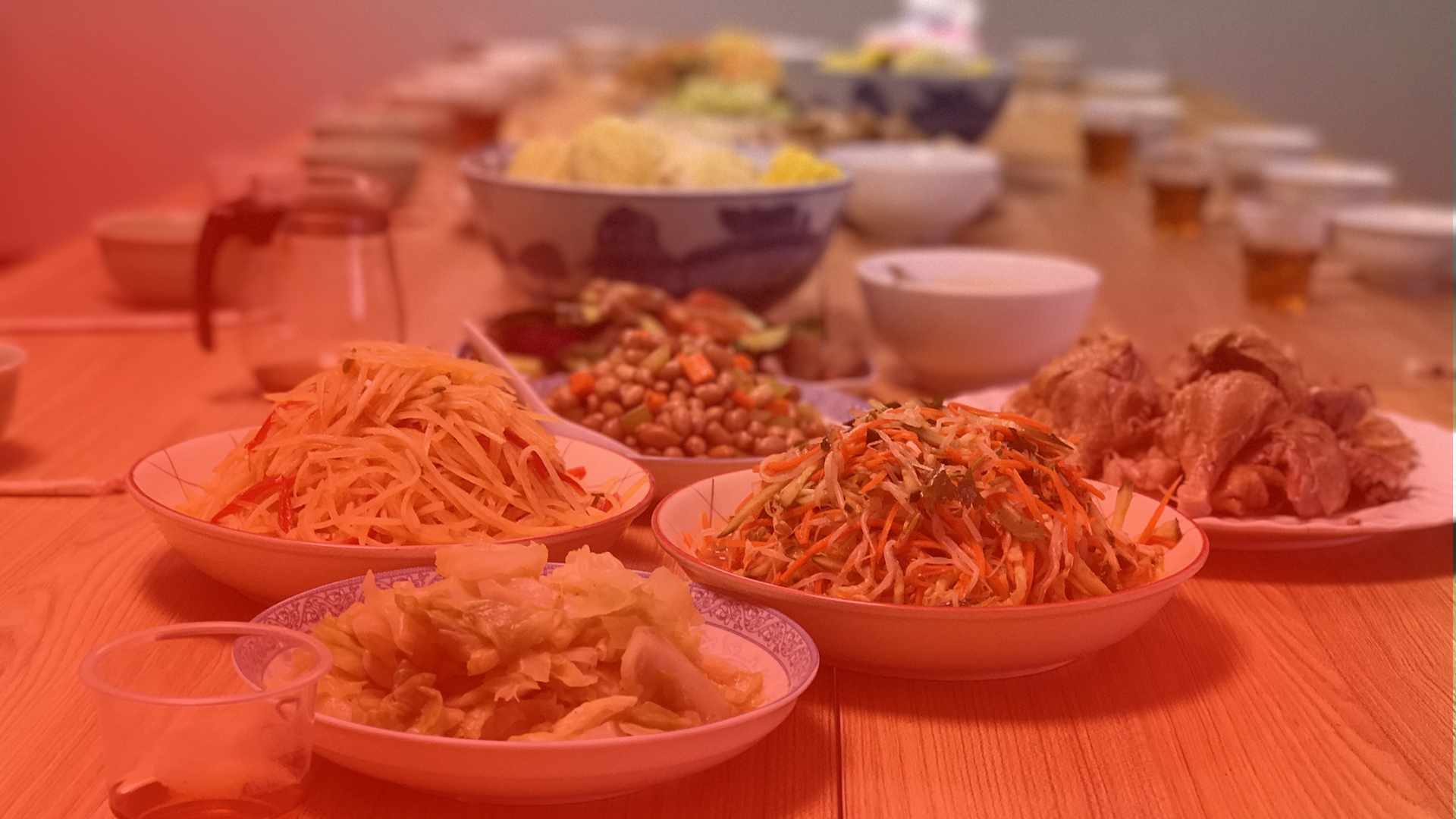 GET THE BEST AND THE ORIGINAL
By the 1950s, Ma Mon Luk and his MAMI were nationally known, and Ma Mon Luk became the iconic Chinese restaurant, sprouting many imitators who failed to equal its success.
W
Welcome to Ma Mon Luk
Ma Mon Luk
(Simplified Chinese: 马文禄; traditional Chinese: 馬文祿) (1896-1961)
A pioneering Chinese Filipino chef and entrepreneur. He established the popular Chinese restaurant that bears his name, Ma Mon Luk. Born in Guangdong, China, he was a grade school teacher in Guangzhou when he decided to emigrate to the Philippines in 1918. According to legend, he migrated to the Philippines in order to earn his fortune and win the hand of a girl whose wealthy Cantonese family looked none too kindly on his poverty. Arriving penniless in Manila, Ma Mon Luk decided to peddle chicken noodle soup, utilizing egg noodles. He soon became a familiar sight on the streets of Manila, plodding down with a long bamboo pole slung on his shoulders with two metal containers on each end.
408 Quezon Avenue Quezon City
Quezon City: (02) 7123560
545 Quezon Boulevard, Quiapo, Manila
Quiapo Manila: (02) 7337596
C
Customers Say
Testimonials
Ever heard of the saying "nothing beats the original" this is exactly what this restaurant stands for. The place kept their authenticity. No bullshits no fancy gimmicks because they don't need to. Their food speaks for itself.
Muncher C.
"You'd understand why it was the best of its time." The noodles in that Mami was al dente. Perfect! And man, I would go back for that stuffed and very plump Asado Siopao (Special). They use salted egg, by the way.
MCSI Group
Ma mon luk has always been a favorite of my parents so when I got hungry for noodles I had my food delivered via grab. The soup was a lot and it was piping hot when it got here. The soup had a great savory flavor. The meat that came with the noodles were nice and tasty. It's no wonder this has been an all-time fave.
Anika M.
Still one of my favorites. I have been eating here since I was a child. I remember my dad would always bring us here to eat asado siopao and beef mami. The siopao is big and tasty.
Zar F.
Ma Mon Luk is a classic -- it reminds me of how my mom used to tag me along in her Quiapo trips and we'll eat siopao and mami when we're already tired. It's already an institution in Quiapo -- it has become the symbol of hardwork and dedication given its history. You're not just eating when you dine in Ma Mon Luk, you're also in an establishment that has seen the rise and fall cycle of Manila.
Milaine S.
Brings back childhood memories upon entry Their siopao and beef mami still have the same taste as before Thank you for transporting me back on those days
Candy K.